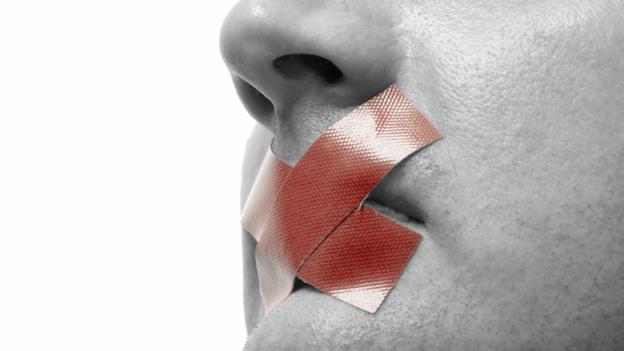 /// 'App to block overused buzzwords'
Each week a global thinker from the worlds of philosophy, science, psychology or the arts is given a minute to put forward a radical, inspiring or controversial idea – no matter how improbable – that they believe would change the world.
This week blue-sky thinking anthropologist thinks outside the box to put forward an idea for an app that would "intelligently filter overused buzz phrases.
"If you are using online news clips you would see the pundit's lips moving but with no sound, at least until something original or specific was said.
And if you were reading a blog, tweet, Facebook page or even an academic journal article, you would see empty white space right where there had previously been a viral phrase or an of the moment phrase.
So, for me as a social scientist, I would never have to read something like 'complex and interrelated socioeconomic factors" ever again.
Wide spread use of my app would save every one time, provide them with an incentive to say something original and maybe they would even say something more useful.
It would also end buzz-filled headlines that read something like 'the squeezed-middle" or 'worry of the rising fiscal cliff' and 'crowd-sourcing a more nuanced approach to helicopter parenting'. Instead we would just read 'the worry of the rising' – this filtered phrase would encourage people to stand up, look outside, inspire their imaginations… and burn fat."
Link: 'App to block overused buzzwords'
---
Leave a Reply